Warhammer 40,000 Inquisitor Martyr - Was hat das Warhammer-Hack'n'Slay im Early Access drauf
15.09.2017 - 14:18 von Johannes Keuschnig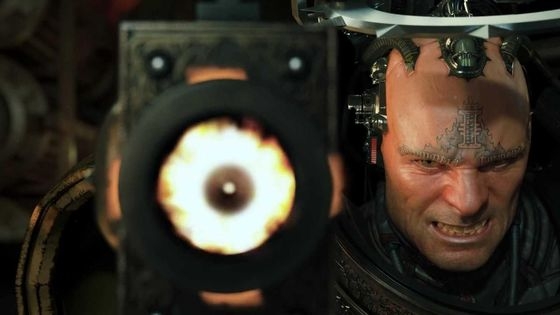 Titel:
Warhammer 40,000 Inquisitor Martyr
Plattform:
PC, PS4, One
Entwickler:
Neocore Games
Publisher:
-
Genre:
Rollenspiel
USK/PEGI:
-
Spieler:
Offline / Online
Release:
2018
Offizielle Seite
Warhammer 40.000: Inquisitor – Martyr
ist ein persistentes Sandbox-Action-Rollenspiel von NeocoreGames, dem Entwicklerstudio hinter
The Incredible Adventures of Van Helsing
. Das Spiel startet mit einer Solo-Kampagne und geht nach deren Abschluss in einen Sandbox-Modus - Inquisitorial Campaign genannt - über. Die Entwickler planen den Titel mehrere Jahre lang mit neuen Inhalten zu versorgen. GamersHeavenTV hat bereits eine frühe Early Access Version erhalten, welche auch schon für knapp 50 Euro gekauft werden kann, und gibt euch einen Ausblick wie gut sich das Warhammer-Action-RPG spielt.
Warhammer 40,000 Inquisitor Martyr - Preview