Rise of the Tomb Raider: Lara Croft feiert 20-Jähriges Jubiläum - Neues Gameplay-Video erschienen
31.08.2016 - 19:37 von Johannes Keuschnig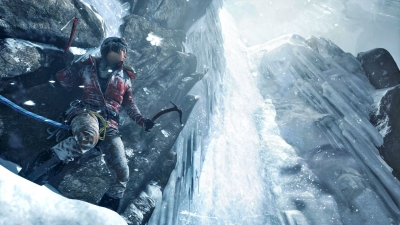 Titel:
Rise of the Tomb Raider
Plattform:
PC, PS4, Xbox 360, One
Entwickler:
Crystal Dynamics
Publisher:
Eidos Interactive
Genre:
Action-Adventure
USK/PEGI:
-
Spieler:
Offline / Online
Release:
28.01.2016
Offizielle Seite
,
Zum 20-Jährigen Jubiläum von
Tomb Raider
hat Square Enix ein brandneues Gameplay-Video aus
Rise of the Tomb Raider
veröffentlicht.
Das Video beginnt mit der Mission "Dünnes Eis" aus der Solo-Kampagne, in der Lara im eiskalten Sibirien vor Trinity-Truppen flüchtet. Daraufhin folgt ein Ausblick auf das Bonus-Kapitel "Blutsbande", welches über eine Stunde brandneues Einzelspieler-Gameplay bietet und Laras Kampf um ihr rechtmäßige Erbe, das Anwesen der Familie Croft, thematisiert. Zum Abschluss zeigt der Demo-Clip mit "Laras Alptraum" einen neuen Spielmodus, der Lara mit Horden von Untoten konfrontiert.